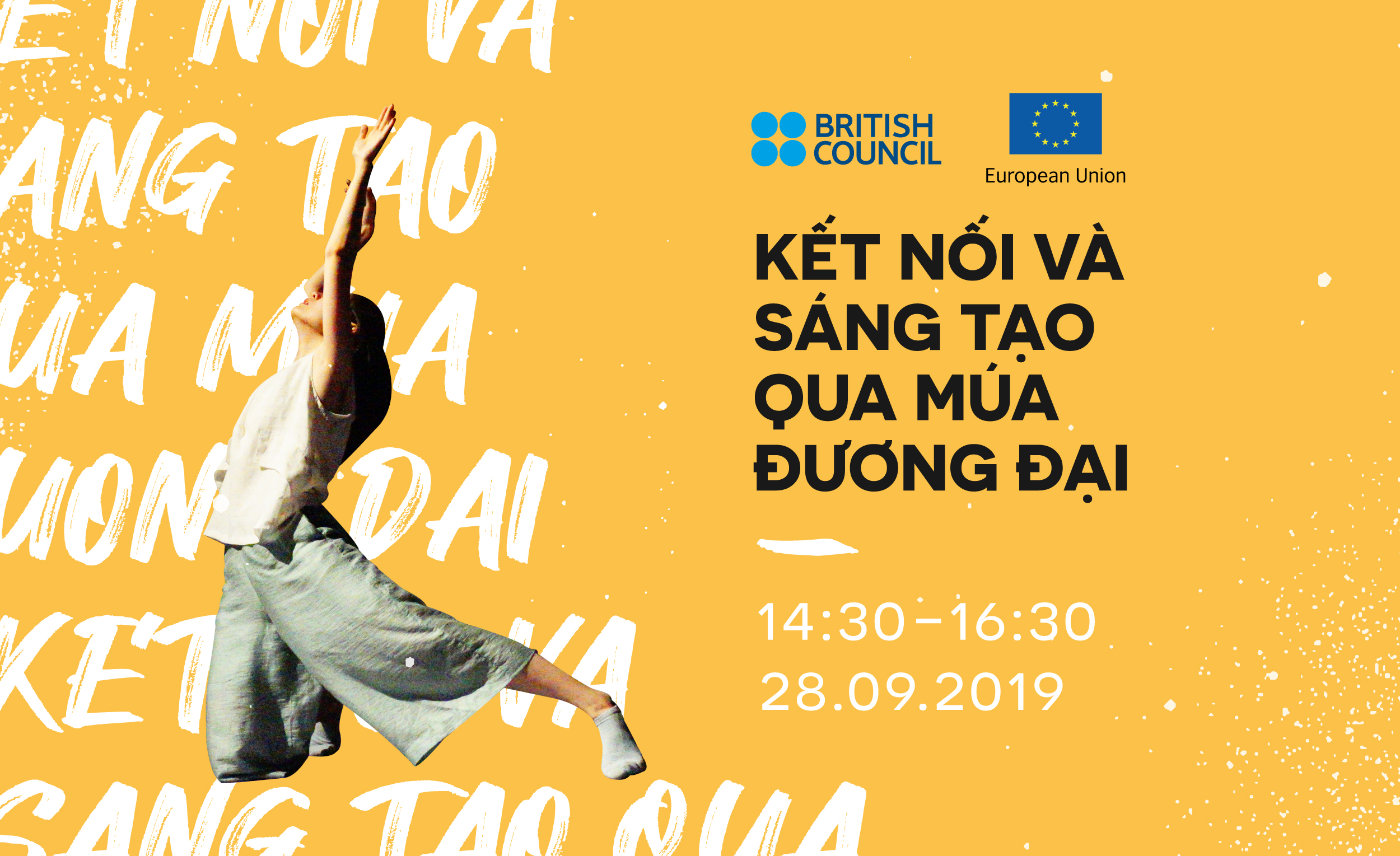 CONTEMPORARY DANCE FOR CONNECTING AND CREATING
CONTEMPORARY DANCE FOR CONNECTING AND CREATING

In the workshop, via its simple exercises and techniques, contemporary dance is applied as a tool for connection and expression, enabling participants to explore their body movements, internal feelings and mind, identifying their barriers of thinking and actions; in order to openly express themselves, communicate and connect with others in a sincere, natural and creative atmosphere.

*Time: 2:30 – 4:30 pm on Saturday, 28th September 2019
*Venue: Vincom Center for Contemporary Art,
* Participants: above 16 years old and interested in creative movement, contemporary dance, personal development and new creative methods.
* Dress Code: suitable for movement

FACILITATOR – Teaching Artist Do Hoang Thi Ngoc
Graduated from the Vietnam Dance College, Do Hoang Thi Ngoc performed as a principal dancer for Vietnam National Opera & Ballet (VNOB) for many years. He also studied and worked in contemporary dance in France (1999 - 2005). He is among a few Vietnamese dance artists who collaborated with the renowned French choreographer and Ballet Alantique Company. Besides working as Artistic Director at Kinergie Studio - a space for Teaching & Performing Ballet and Contemporary Dance in Hanoi, he also teaches ballet and contemporary dance at Military University of Culture and Arts.

----
Vincom Center for Contemporary Art (VCCA) is a non-profit art center sponsored by Vingroup JSC, aiming at creating chance for everybody to appreciate art and experience high quality artistic events and contributing to the sustainable development of Vietnamese art scene. Equipped with infrastructure and facilities of international standards, VCCA develops on the basis of diverse artistic activities and attracts both domestic and international artistic talents.

Proactive Audience Network – PAN is an initiative of Hanoi Grapevine, with the support of British Council and European Union, within the project Cultural and Creative Hubs Vietnam (2018 – 2021). The Proactive Audience Network was born with a vision to open the bridge connecting art community and high quality audiences in Hanoi.

Kinergie Studio is a dance studio founded by dancer Do Hoang Thi Ngoc and Long Sleepy with the aim to bring contemporary dance and ballet closer to the community. Being not only an address for community to learn and exchange passion of performing arts, Kinergie Studio is also a nurturing space for young artists with creative and daring projects and artistic vision.