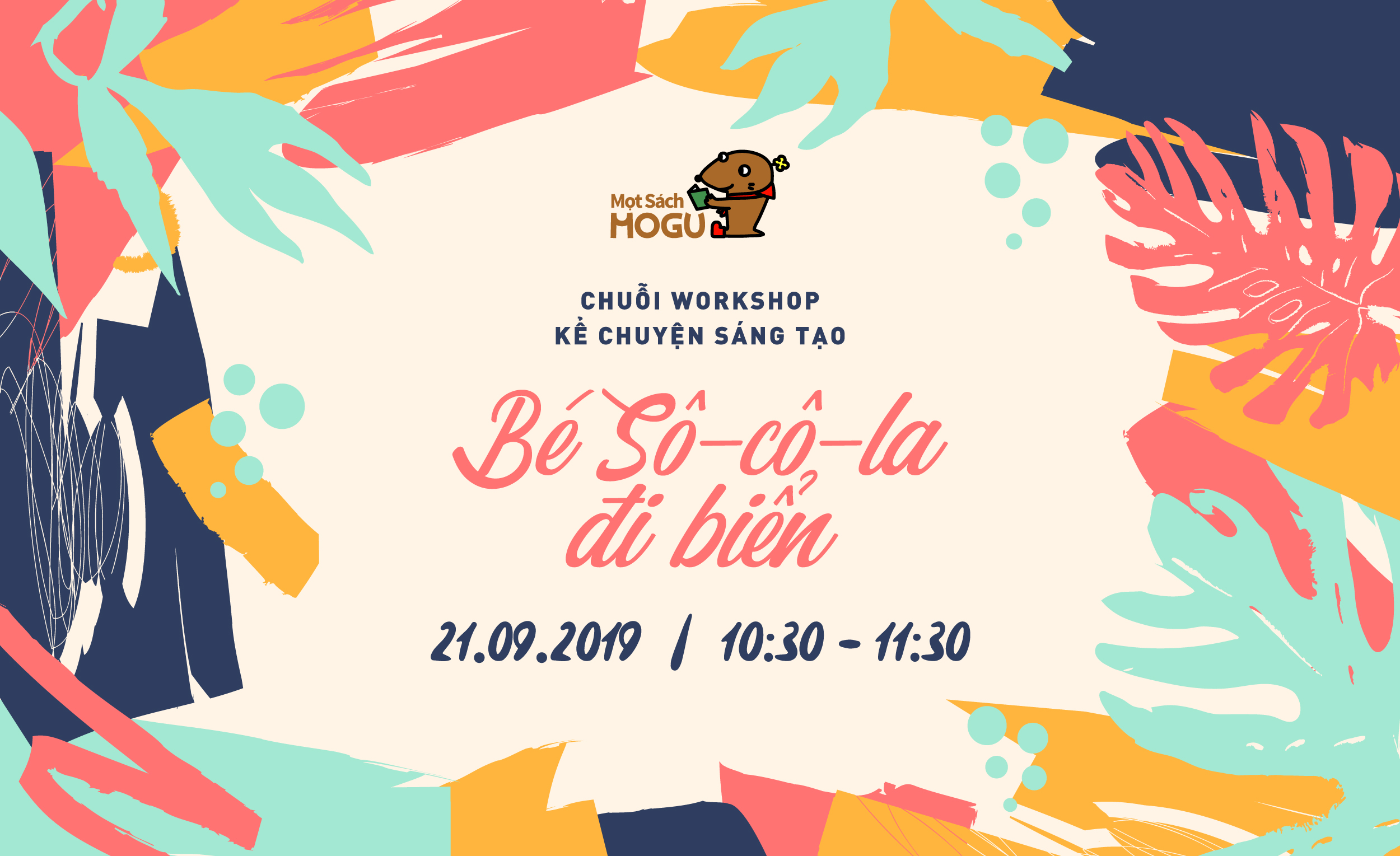 CREATIVE STORYTELLING WORKSHOP EHON "LITTLE CHOCOLATE GOES TO THE SEA"
It was a beautiful day, the sunlight was bright and the sky clear, Little Chocolate girl
wore a beautiful swimsuit to go to the beach. As she was sitting on a float drifting on the
water, an unexpected friend appeared. The interesting meeting brought the two on a
strange trip on the sea. With the new friend, where would little Chocolate girl go and who
would they meet?


Let's come to VCCA at 10:00 AM on Saturday, September 21st to listen to the story
"Little Chocolate Goes to The Sea" and join her amazing journey. The Ehon (the Japanese term for picture books) is a combination of the story by Hirotaka Nakagawa and illustration by painter Koshiro Hata. The characters with cheerful personalities and a lovely figures will quickly become friends of the children.


The free workshop is open for all kids aged from 4.

*Register at https://tinyurl.com/workshopkechuyen219

*Time: 10:00 AM - 11:30 AM on September 21st 2019

* Venue: Vincom Center for ContemporaryArt (VCCA), B1-R3, Vincom Mega Mall
Royal City, 72A Nguyen Trai, Thanh Xuan, Hanoi

*Maximum 50 participants.
--------
"Creative storytelling" is a series of workshops co-organized by Vincom Center for Contemporary Art (VCCA) and Mogu (project of More Production Co., Ltd.) to open an interesting and useful space where kids are exposed to compelling and meaningful stories, together with creative activities, thereby contributing to nurturing children's reading habits and developing their language skills, arousing empathy, imagination as well as helping them gain more knowledge about the world.