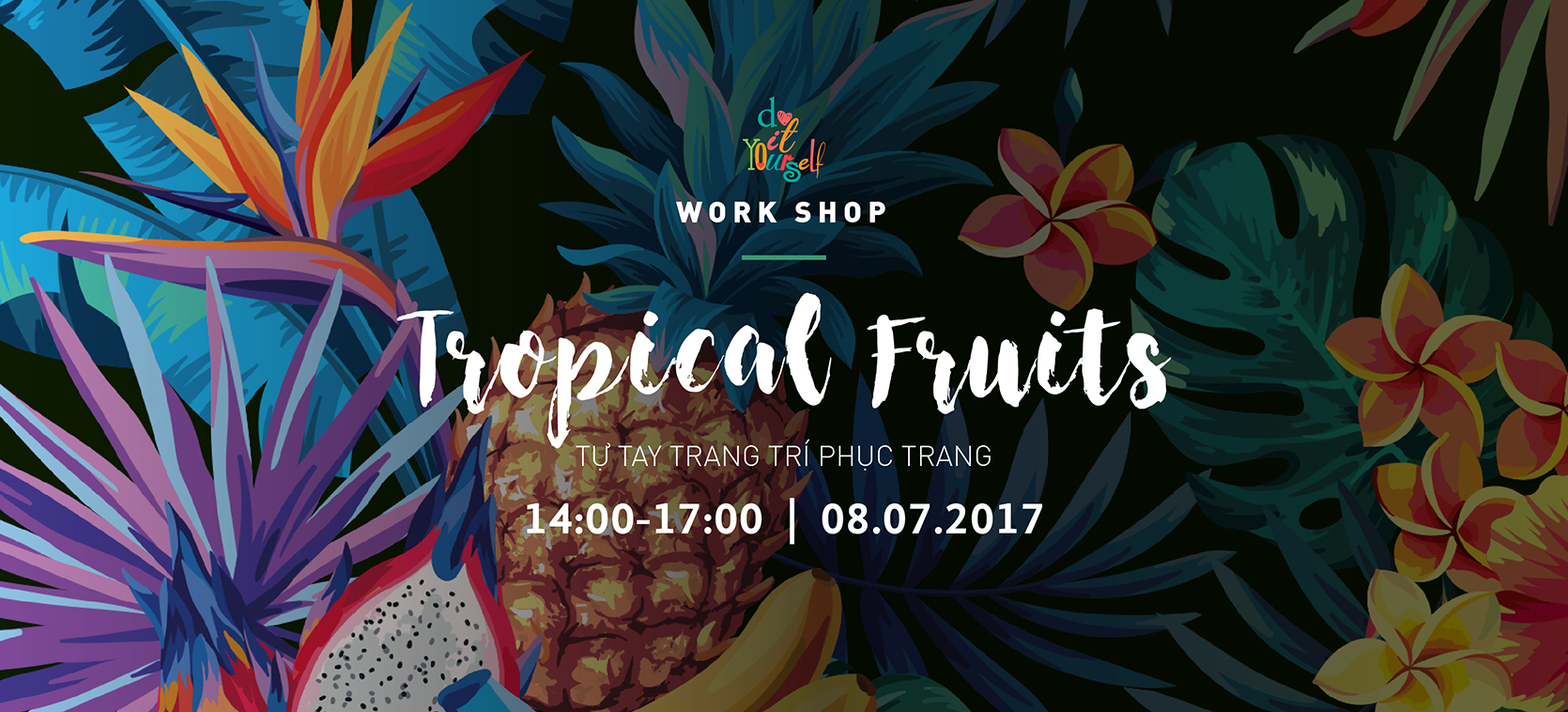 DIY WORK SHOP – TROPICAL ZONE
Diy Workshop is a event of drawing on fabric for people who do not know how to draw. Within 3 hours artists of DIY will guide you how to draw, decorate and finish on dresses or accessories (bags, scarfs, shoes ...) and can use your own products as a creative gift full of fun!

 

Time: 14:00 – 17:00 June 24th, Saturday

Location: The Event Room

Fee of material: VND 250.000/participant (maximum 15 participants)

Please register to participate in this event at the VCCA's reception or on our Fanpage. To ensure the quality of the workshop, we would kindly limit the number of participants to 15.

Join the DIY Workshop, you can not only be relaxed, experience new stuff but also can make handmade fashion products which are highly applied. This week, go to VCCA to go to the "Tropical Zone" on the favorite skirt products with DIY workshop!