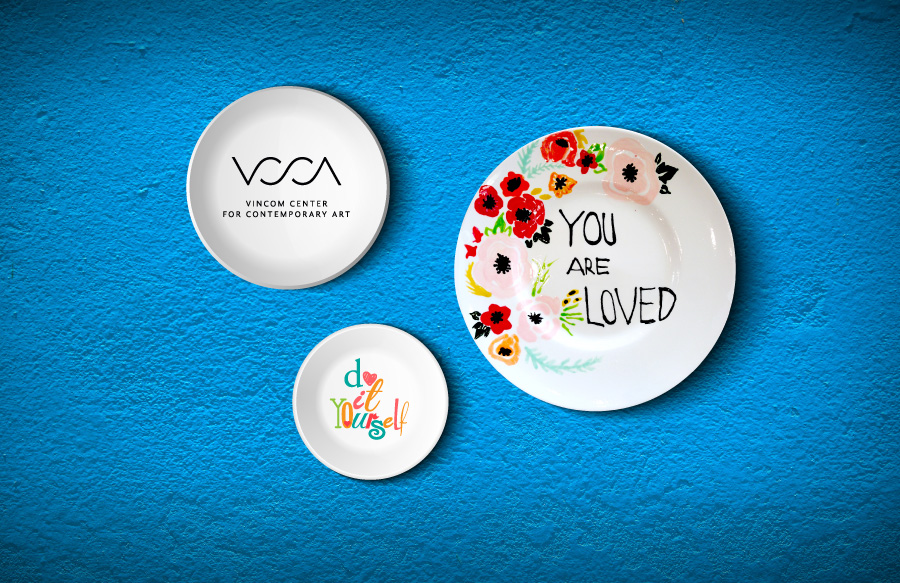 DIY WORKSHOP: YOU ARE LOVED! – PAINT POTTERY BY YOURSELF!
Time: 14:30 – 17:00, Saturday August 5th

Instructor: Artist Ngo Hung Cuong

Attendance fee: 350.000 VND/person (learning materials and pottery included)

Please register at the reception desk or on our Facebook page. To ensure the quality of our event, we would kindly limit the number of participants to 15.

Paint to express your emotions, to relax and to enjoy your life… You don't have to be good with your hands or graduate from colleges of fine arts. It's simply about your love for painting, and your willingness to wind down and have a great experience. What if your strokes just slip from your hands, and your colors just spread out beyond your control? DON'T WORRY! Spontaneity and improvisation can lead to surprising results. Attending this working shop, you will have your own materials to work with, along with some tea and great music to enjoy with your friends - and most importantly, a beautiful final product to look forward to.