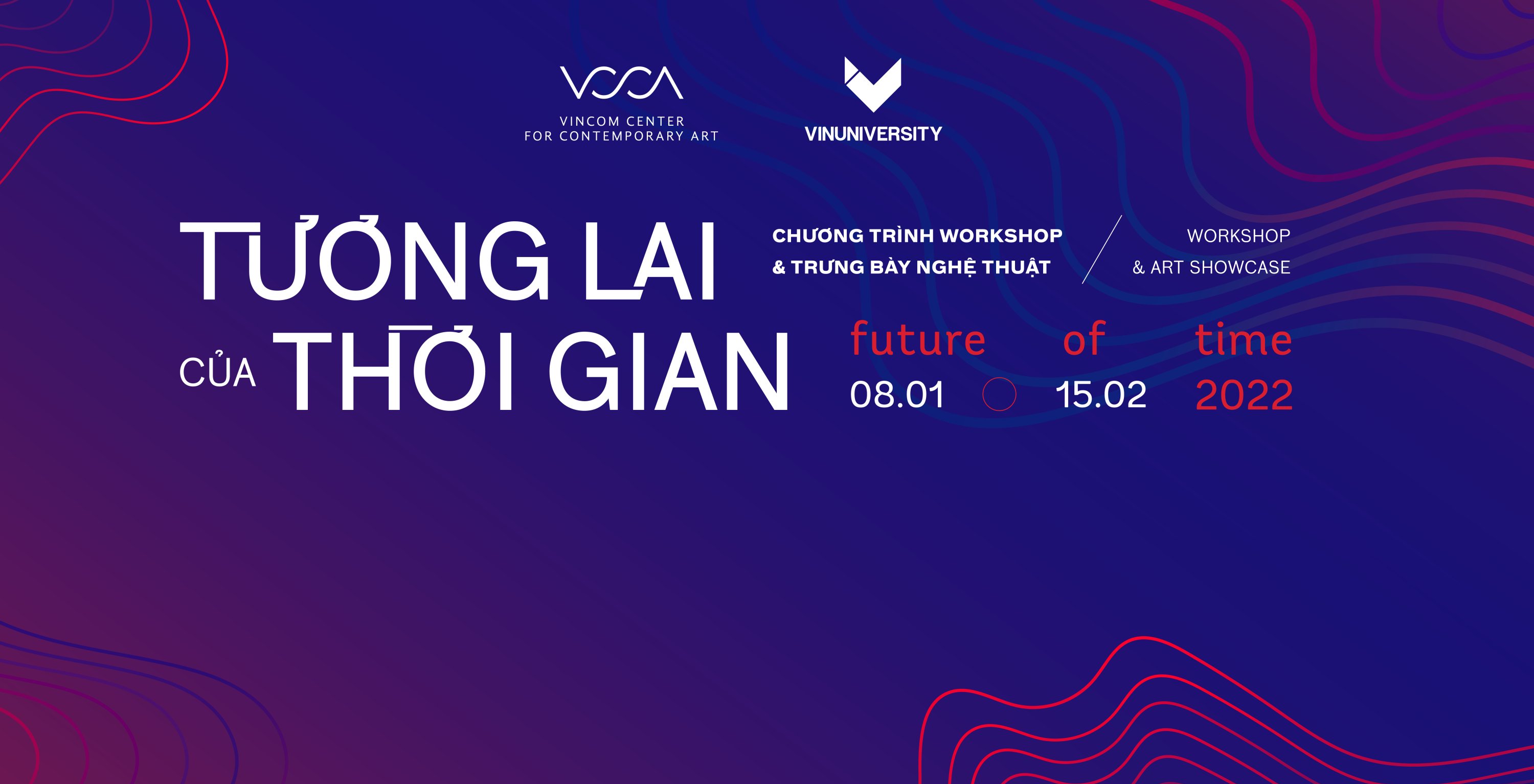 FUTURE OF TIME - Workshop & Art Showcase
Vincom Center for Contemporary Art (VCCA) and VinUniversity (VinUni) collaborate to organize the art exhibition programme Future of Time as part of the VinFuture Science Week, from 21 January 2022 to 15 February 2022. 

 

Public art and artworks have long been an indispensable part of renowned universities around the world, through which their visions and philosophies are conveyed. That is the reason why, to bring positive and inspiring messages to the educational community, the pupils and students when they come back to school, the Future of Time Workshop and Art Showcase, initiated by VinUniversity and the Vincom Center for Contemporary Art (VCCA), has started a series of art activities from 08 January to 15 January 2022, and the artworks produced during the period will be put on display from 21 February 2022. 

The highlight of this programme is the site-specific art, which is created and exhibited entirely on the campus of VinUniversity. This art form is such an interesting challenge for the artists since they have to find inspirations from their surroundings, and create a connection between the artwork and the place that makes up its existence. Throughout the workshop, the artists have received earnest support from VinUni students – the art-loving volunteers. This was an opportunity for them to meet, exchange ideas and learn about art with the artists.

The Future of Time programme is organised as an event leading to the first ever VinFuture Prize held in Vietnam. "There is time in the future, and future in time. Education in itself is investing in the future, heading towards the future. Scientists measure the future of time with technology solutions, from sand hourglasses to quartz clocks, atomic clocks… Art measures time with beauty, with a beautiful palette, a beautiful blend of colours, beautiful melodies." - said Curator Lê Thiết Cương. 

The exhibition showcasing the works created during the art workshop Future of Time will officially open on 21 January 2022, introducing more than 30 artworks by 20 artists specialising in three fields: painting, sculpture, and installation. Seeing these artworks, it will be clear to spectators that each artist has their own way of measuring, of telling the stories about the future of time.