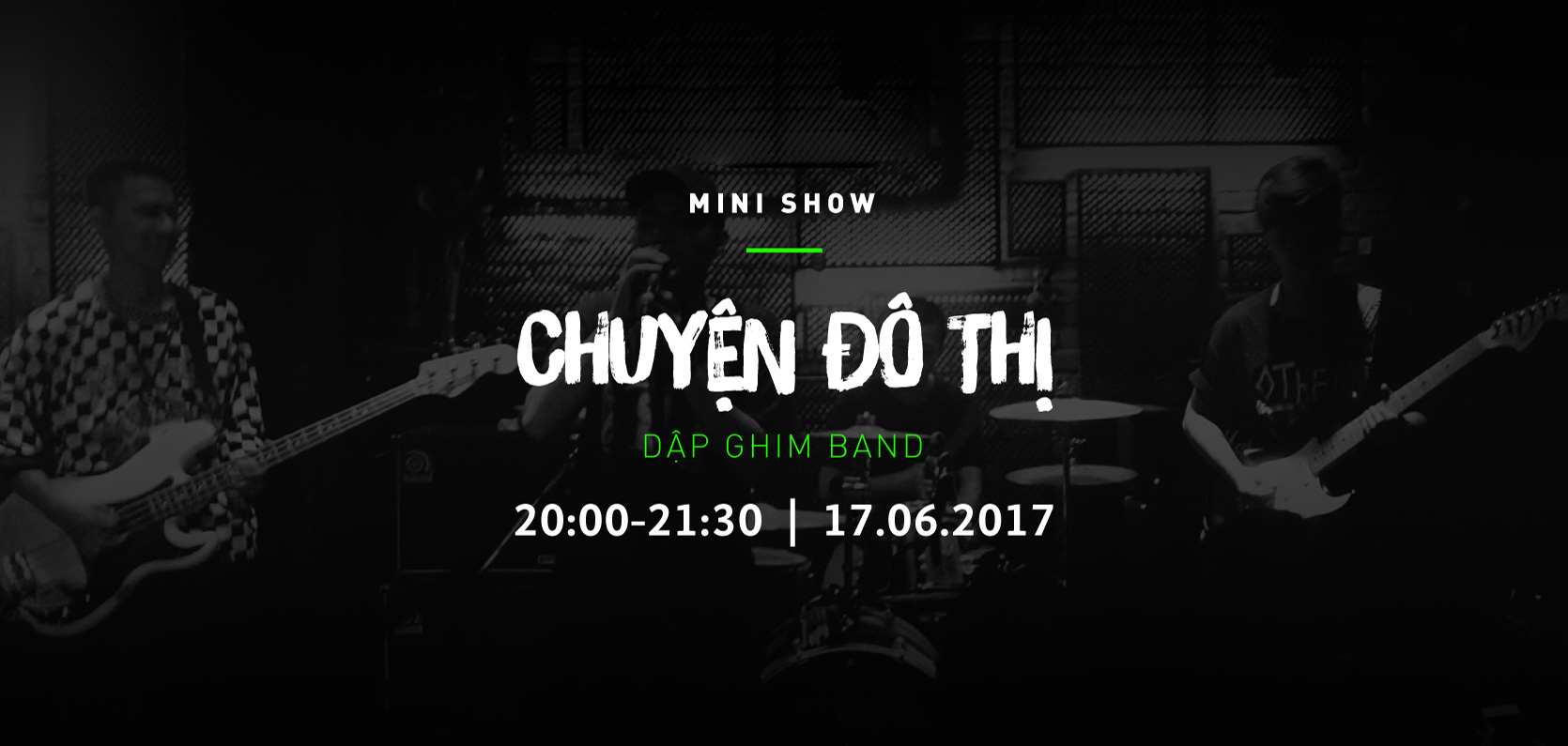 MINISHOW – URBAN STORIES – DAP GHIM BAND
Unlike the impression of the mature generation about the carefree young people, the music composed by young people and distributed/released online reflects another view of the world: a painful look, innocent  anxiety with love and life. That is also what Kien and Dap Ghim Band will bring to minishow "Urban stories". Let's hear the story of the city of the young people about where they were born, through what they see, they know, and they think.

Dap Ghim Band is an independent indie band formed by young people born in 1994, 1995, which had a debut minishow in June, 2017. Their vocal, Kien, is also an independent indie singer who has been known for many hits on soundcloud such as "When today was like the old day," "Have you had breakfast"… and the minishow "No cursoriness" are loved by many young people.

 

Time: 20:00 – 21:30 June 17th, Saturday

Location: The Front Hall

Free entry. To ensure the quality of the minishow, we would kindly limit the number of participants to 200.