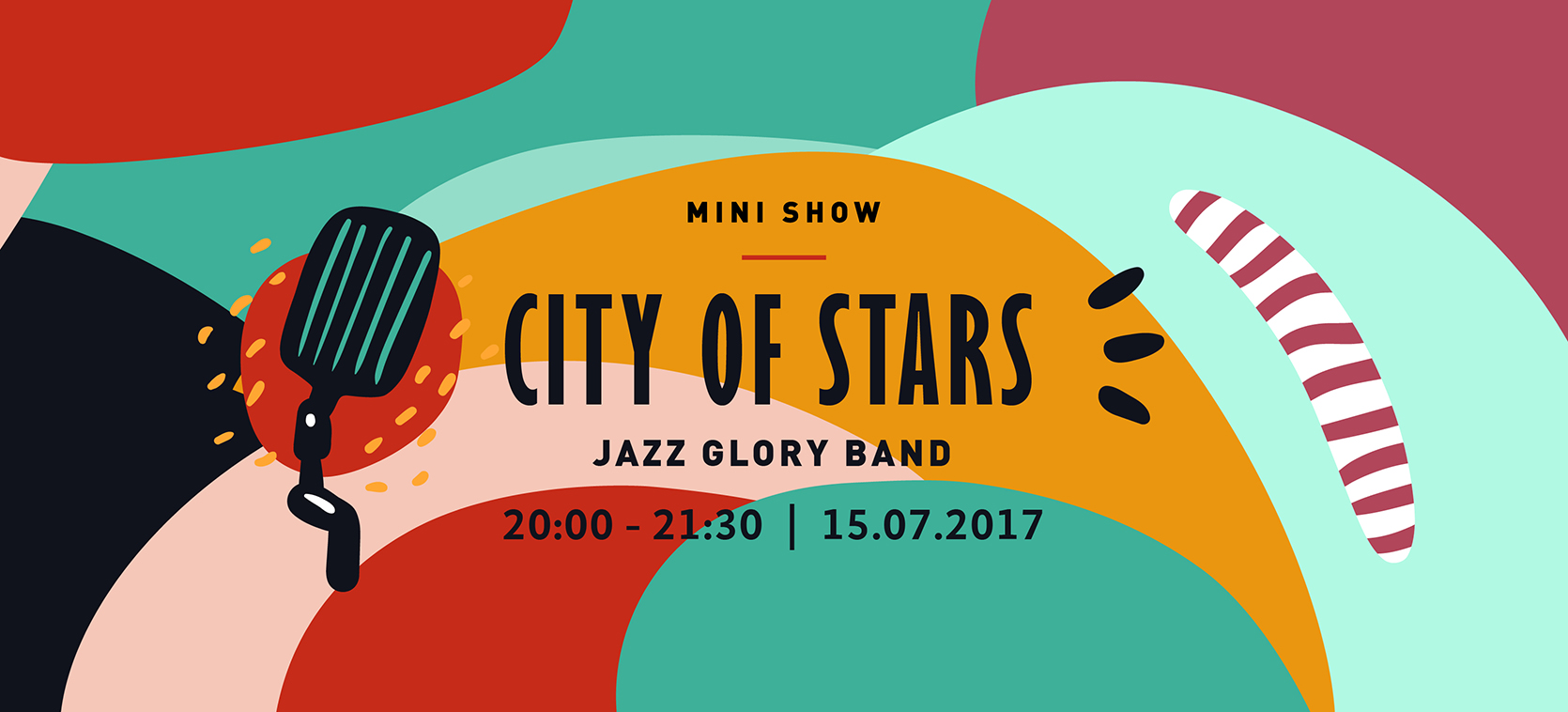 MINI SHOW – CITY OF STARS – JAZZ GLORY BAND
How would jazz be like? Boring? Old? Slow? Too cinematic? Jazz Glory is a simple test, to allow the audience to realize a simple thing: Jazz still always accompanies with daily life, with young generation as well as people in all ages. With the music having the Fusion, Standard, Smooth jazz style your weekend with Jazz Glory will definitely be a delightful evening.

 

Time: 20:00 – 21:30 July 15th, Saturday

Location: The Front Hall

Free entry. To ensure the quality of the minishow, we would kindly limit the number of participants to 200.