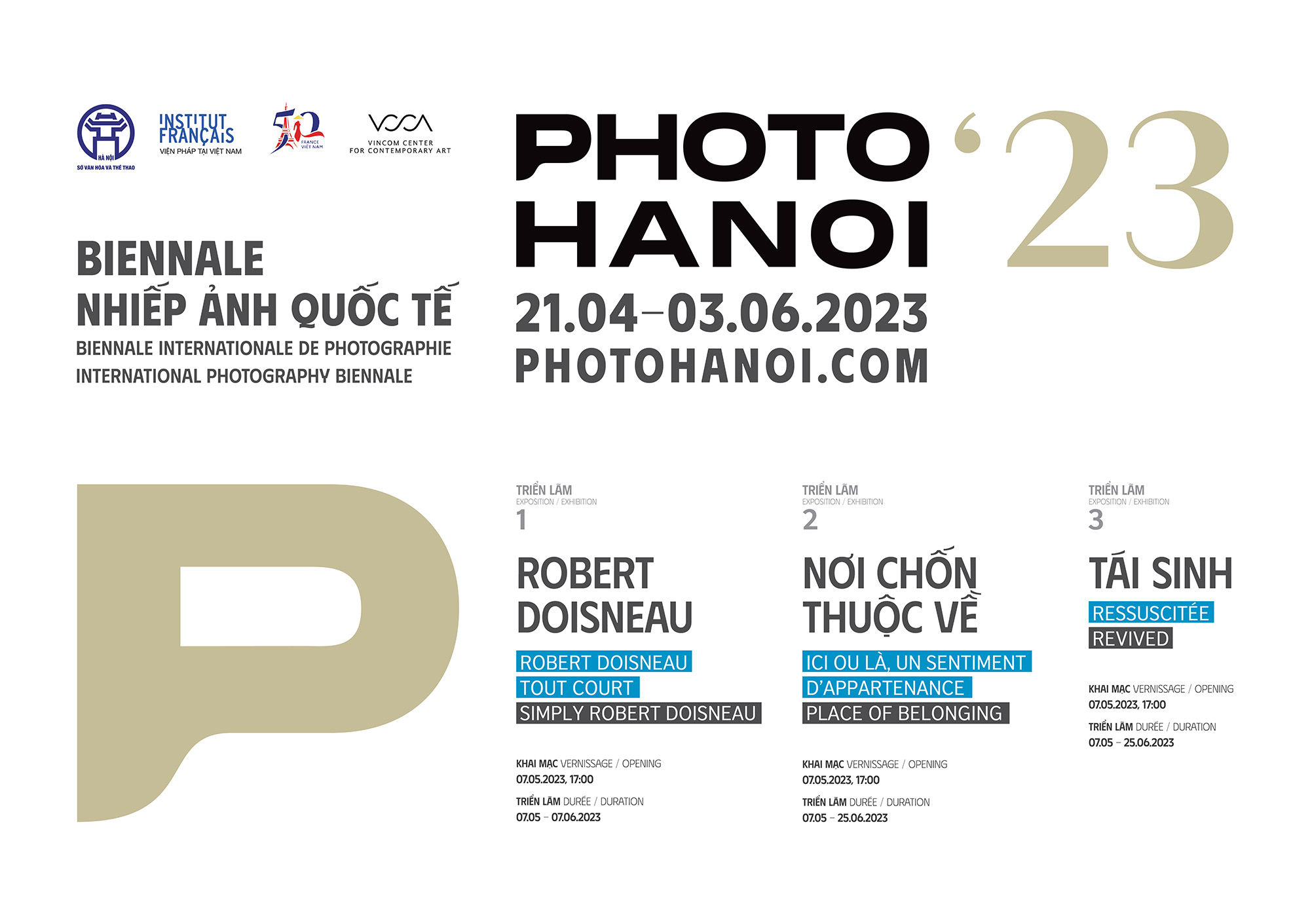 PHOTO HANOI'23 - BIENNALE
Photo Hanoi'23 - Biennale is a series of photography activities organized to celebrate 50 years of diplomatic relations between Vietnam and France. With more than 100 Vietnamese and international photographers, curators, speakers, and experts in the field of photography, Photo Hanoi'23 - Biennale will indeed become the destination for art lovers domestically and internationally.
These exhibitions will be held simultaneously at the Vincom Center for Contemporary Art (VCCA): 
EXHIBITION "ROBERT DOISNEAU"
Robert Doisneau (1912) was one of the world's most famous photographers of modern photography. The exhibition "Robert Doisneau" exhibits 27 pictures of his works that will portray all the crucial moments in the life of the artist, reflecting the past times and practices of the field of photography that have been and are changing every day.
Photographer: Robert Doisneau
EXHIBITION "PLACE OF BELONGING"
To photographer Hai Thanh (1972), the need to take pictures is always present. For nearly 30 years in the profession, archiving and documenting images has become a part of his daily life. The 46 photos displayed in Hai Thanh's exhibition allow viewers to reflect on the
"place" we love and a beautiful tribute to the family relationship, with all the joy, happiness, and difficulties.
Photographer: Hải Thanh
Curator : Mai Nguyên Anh
EXHIBITION "REVIVED"
The exhibition shows over 150 artworks of leading national and international photographers such as Nhu Xuan Hua, Nadia Cao, Hien Hoang, Serena Chang, Nguyen Thuy Tien, Kvet Nguyen, and Caroline Gervay. "Revived" demonstrates artists' various ways of understanding themselves, understanding the world, exploring forms of thinking, and imagining an image of themselves.
Artist/ Photographer : Nhu Xuan Hua, Nadia Cao, Hiền Hoàng, Serena Chang, Nguyễn Thủy Tiên, Kvet Nguyễn, Caroline Gervay.
Curator : Đỗ Tường Linh
Scenographer : Mai Nguyên Anh
---
These exhibitions are open to the public from May 7, 2023, until  June 25, 2023, at Vincom Center for Contemporary Art (VCCA), B1-R3 Vincom Mega Mall Royal City, 72 Nguyen Trai, Thanh Xuan, Hanoi.

Along with the exhibition, at VCCA, there will also be various events for the community, such as talks and film screenings to enrich audiences' experiences through contemporary photography.