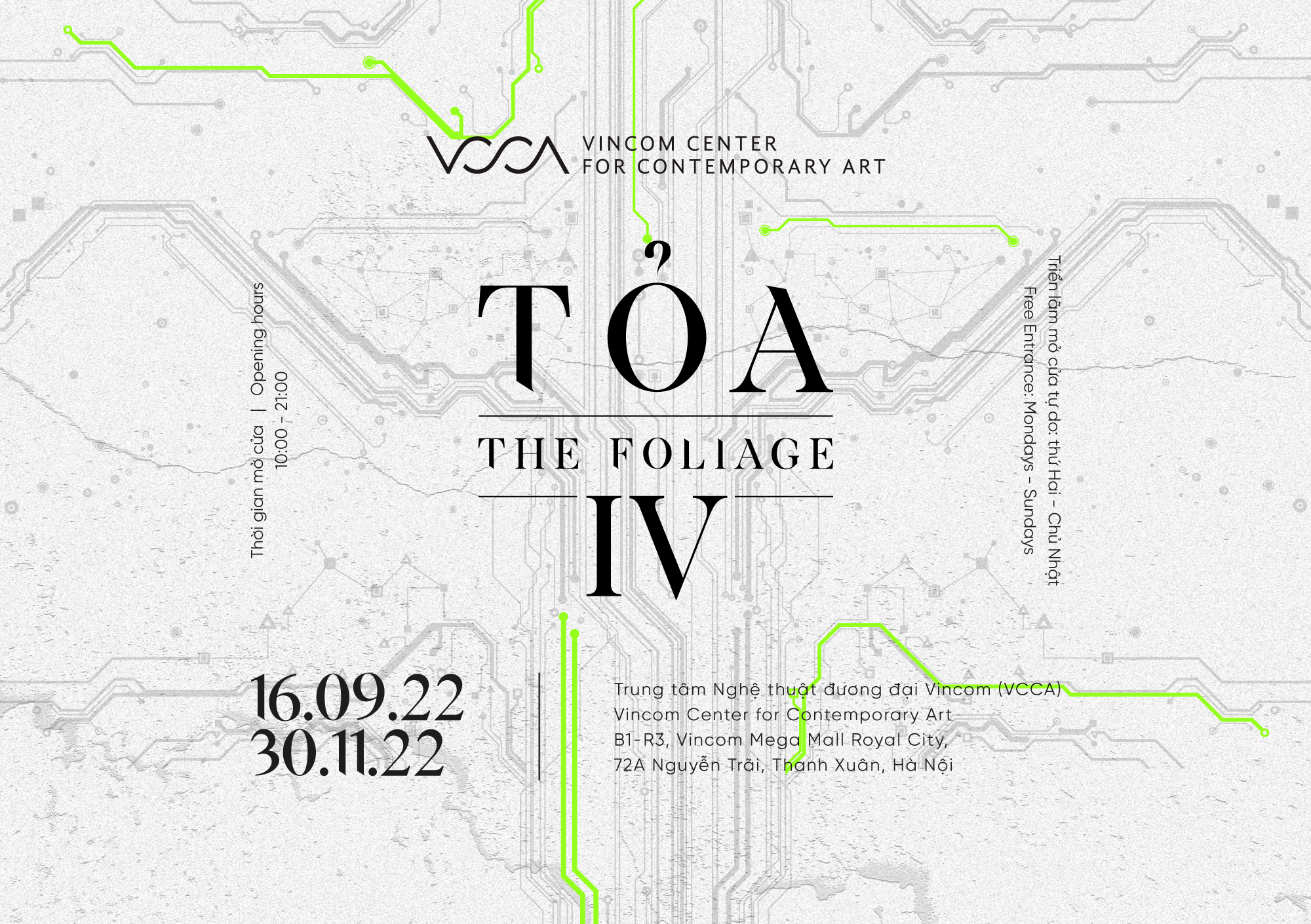 THE FOLIAGE IV Exhibition
From September 16, 2022, Vincom Center for Contemporary Art (VCCA) introduces the contemporary art exhibition "THE FOLIAGE IV", gathering nearly 40 works from 20 domestic and international artists with the theme "How to talk to Plant", is co-curated by international curator Abhijan Toto and art researcher Do Tuong Linh.

The exhibition "THE FOLIAGE IV" opens a series of artists' proposals based on scientific research to suggest new perspectives on the relationship between plant life and the human world. offers different perspectives on history and the present, shifting the focus between humans and plants in artistic experiences, toward a more reciprocal form of a caring relationship.

The works are structured into four parts, the first dealing directly with the history and culture of forestry development, the second working through the emotional relationships between humans and plants, the third offers suggestions for untapped potential links between plants and human life, meanwhile, the fourth model offers a futuristic dystopian world where humans and nature blend together new forms of existence. While scholar Pujita Guha presents a series of retro images of the coffee forests of northern Thailand or Cian Dayrit tells the story of ethnic minorities in the Philippines, Duy Hoang connects with the sea through experience. Personal privacy with microscopic images of water droplets containing algae, James Prosek explores the marine world beyond the boundaries of man-made default visual names, and Oanh Phi Phi re-concepts time through the reflection of the aquarium using lacquer material. Or like Trevor Yeung bringing the tree into the main character, twisted by many forces, Rune Bosse brings viewers to the remaining images of the tree on the journey to the exhibition, Dao Van Hoang takes root, eats and sleeps rest under the invisible gaze of flora and fauna, and Tran Thao Mien reminds us that nature, after all, is still a witness and a place to keep the world's memories. "The artworks, research materials, and publications presented form a non-linear narrative that elucidates often ignored histories, and move us to a space of feeling and being with more-than-human worlds." said curator Abhijan Toto.
Photo: Artwork "8100:1 (the altar series) by artist Tran Thao Mien


The exhibition is open to the public from September 16, 2022 to November 31, 2022 at Vincom Center for Contemporary Art (VCCA), B1-R3 Vincom Mega Mall Royal City, 72 Nguyen Trai, Thanh Xuan, Ha Interior.