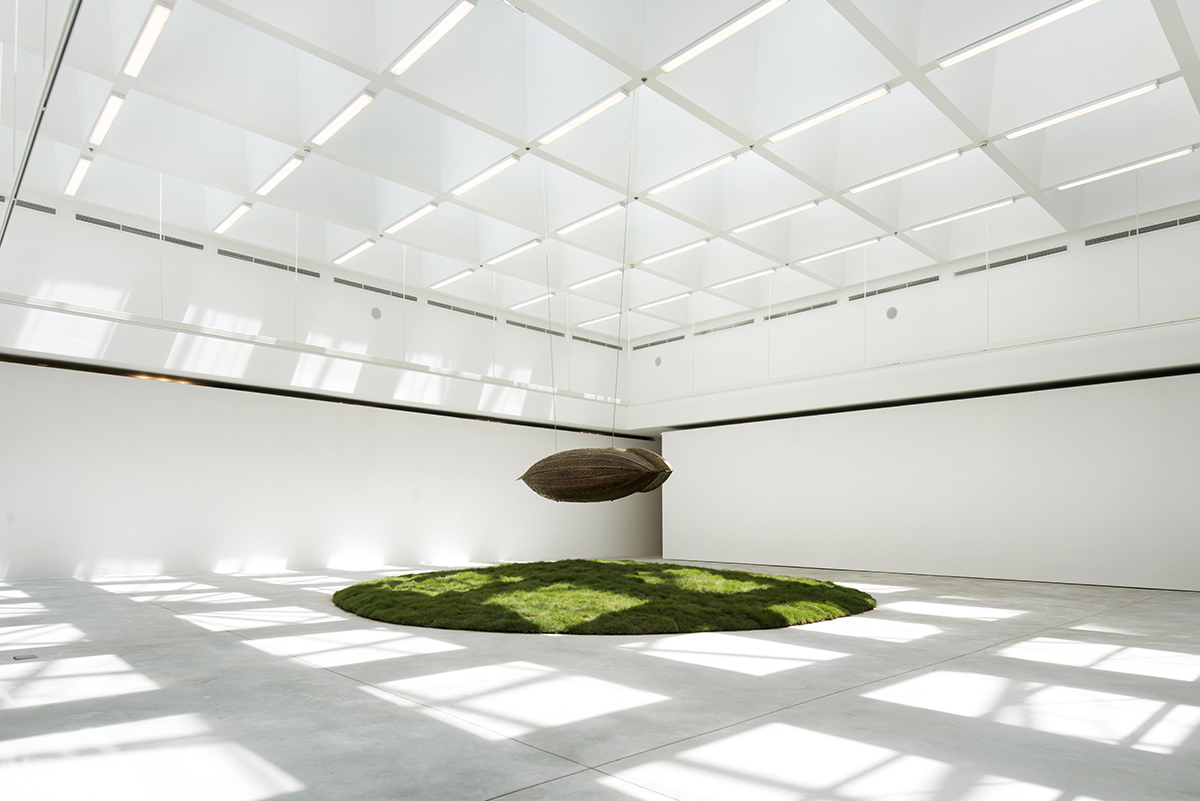 THE FOLIAGE
VCCA starts its first exhibition season with the theme "The Foliage" featuring artworks of 18 contemporary Vietnamese and international artists. The Foliage is meaningful dialogues where artworks of diverse styles are arranged side-by-side, not chronologically or thematically, but through the interaction between specialized elements and architectural features of the exhibition space. In particular, the public can contemplate large-scale installation artworks by Bui Hai Son, Truong Tan and Nguyen Manh Hung as well as new artworks by Pham Dinh Tien, Vo Tran Chau, Le Hoang Bich Phuong, Phi Oanh, Tran Van Thao, Nguyen Quang Huy, Le Thua Tien, Dang Xuan Hoa and Ha Tri Hieu.

Especially, at the display window with an impressive size (3x17 meters), the French-Vietnamese artist Truc Anh will tell the metaphor story : "The Golden Fable" in the form of video-art. Inspired by the location of the VCCA, "The Golden Fable" offers a multidimensional view of commerce and culture, consumption and prosperity.

The Foliage will be open from June 6th – August 6th, featuring artworks from the following artists:

Yok Ono

Dang Xuan Hoa

Dinh Thi Tham Poong

Ha Manh Thang

Ha Tri Hieu

Le Hoang Bich Phuong

Le Thua Tien

Bui Hai Son

Sandrine Llouquet

Christine Nguyen

Nguyen Manh Hung

Nguyen Quang Huy

Trong Gia Nguyen

Phi Phi Oanh

Pham Dinh Tien

Tran Van Thanh

Truc-Anh

Truong Tan

Vo Tran Chau

Curator: Quỳnh Phạm - a former director of the gallery and the founder of Sao La non-profit educational organization in Ho Chi Minh City.