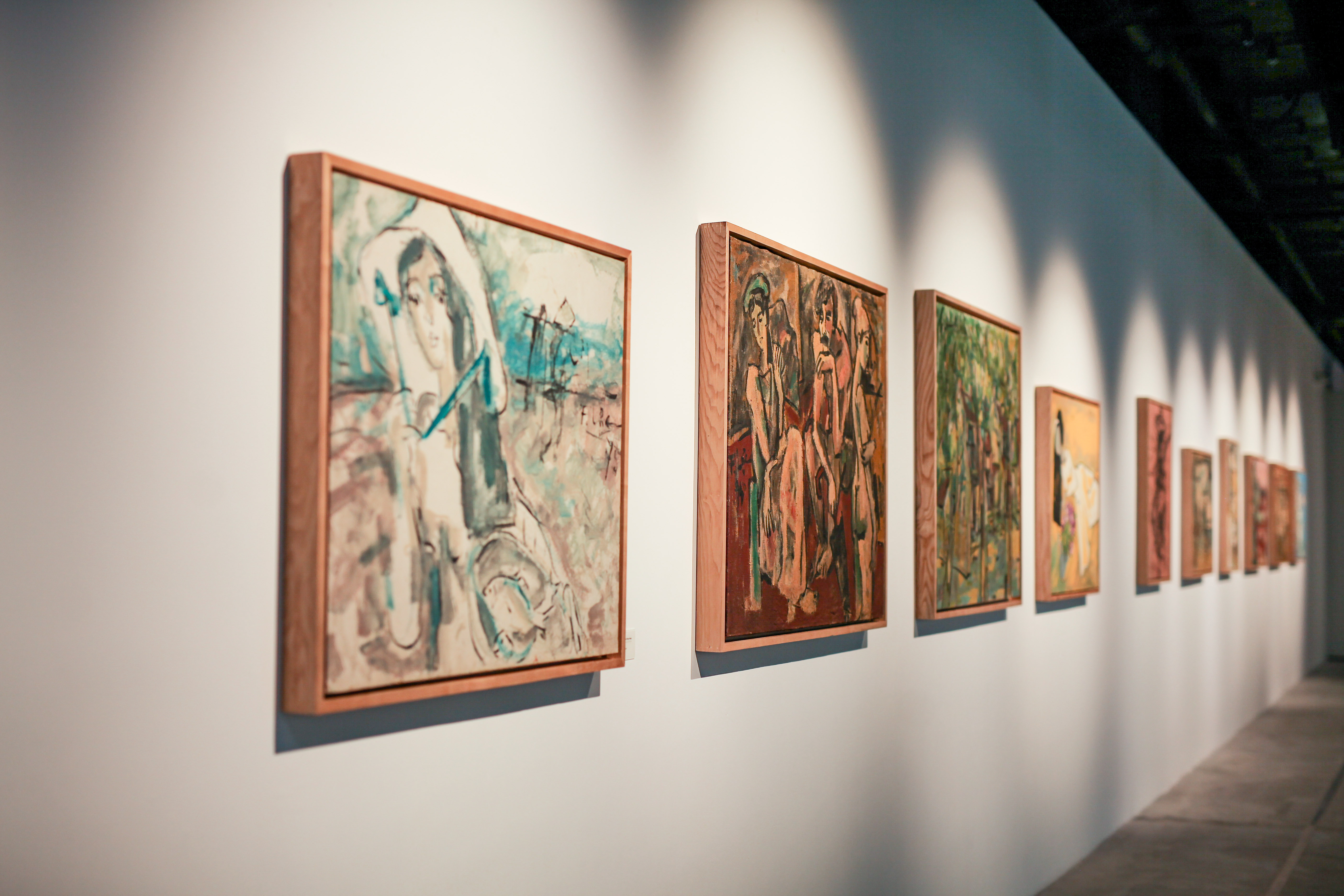 VCCA PRESENTS VIGOROUS STROKE FEATURING PHAM LUC PAINTER
Vigorous Stroke features 60 special artworks by artist Pham Luc, selected from about 700 paintings in the huge collection of Dr. Nguyen Si Dung. The works on show span a period from 1963 to 2017, covering a range of subjects and produced in a variety of painting media while partially portraying the artist's own diverse art world.


Pham Luc (born March 14, 1943) is a Hue-born artist living and working in Hanoi. He is considered as an artist with distinctive style signified by humble and free-spirited imageries, a dark yet warm palette, and diverse mediums.


Apart from visual component of his artworks, the beauty of Pham Luc's paintings lies in the content - romantic emotions, desire for peace and freedom parallel with reminiscence of war. In addition, despite practicing as a soldier-artist, Pham Luc not only represented war subjects but was inspired by simple themes that were familiar to Vietnamese daily life, such as rural landscapes, maternal love, woman portrait and everyday activities.


The artworks exhibited in Vigorous Stroke shows the artist's excellent brush, unstoppable abundant energy for creation; and generalizes visual impressions by "Luc" – the painter-soldier who always creates in any circumstance.


"The works of Pham Luc is filled with free, open spirit and spontaneity, conveying the powerful, impetuous and overflowing feelings that embrace the audience. As for Pham, to draw is to catch the waves of sudden emotions rushing in, when in an extraordinary state of mind. Such style is similar to a quick sketch, which is ephemeral, not meticulous nor ostentatious", said Le Thiet Cuong - who directly selected artworks for the exhibition.

The Vigorous Stroke Exhibition will take place from 20th April to 25th May 2018 at the Vincom Center for Contemporary Art (VCCA), B1-R3, Vincom Mega Mall Royal City, 72 Nguyen Trai, Ha Noi (free entry).


Within the framework of the exhibition, VCCA will hold the artist talk "War and Peace" with the participation of the artist Pham Luc, collector Nguyen Si Dung and painter Le Thiet Cuong. In addition, VCCA will open a variety of art activities to the community such as workshops and mini-shows. The program has free entrance and is regularly updated on the website and fan page of the Center.