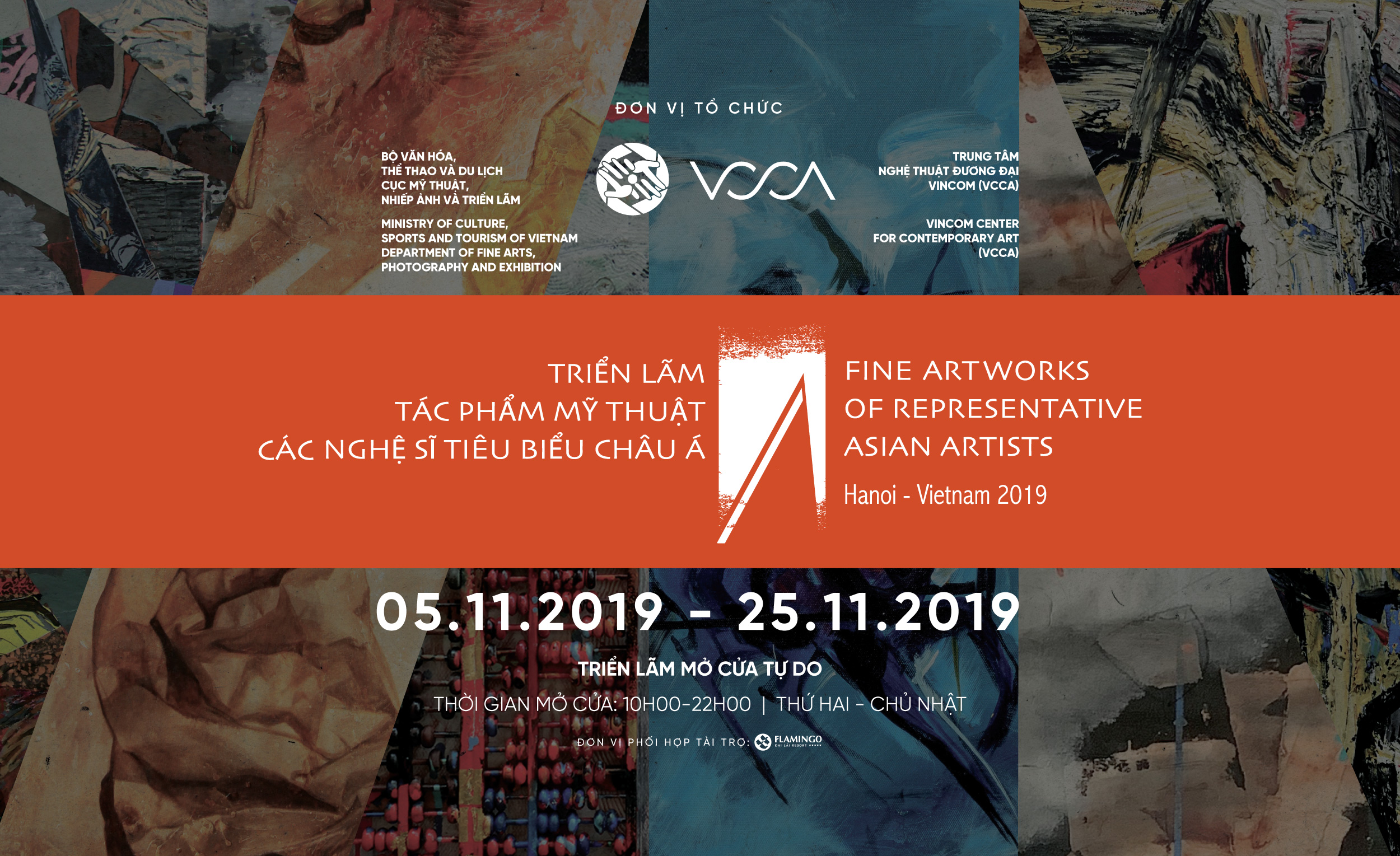 Fine Artworks of Representative Asian Artists 2019 Exhibition
The "Fine Artworks of Representative Asian Artists 2019" exhibition will remain open until November 25, 2019 in Hanoi.

It features 81 fine art works by 27 Asian artists in 13 countries and territories: Australia, Bangladesh, Hong Kong, India, Indonesia, Japan, Malaysia, Nepal, the Philippines, Singapore, Thailand, and Vietnam.

A host of contemporary issues such as environmental degradation, the clash between traditional and modern cultures, and the era of social networks are reflected in art works including installations, sculptures and paintings.

They exhibition "will serve to strengthen mutual understanding among Asian artists", Deputy Minister of Culture, Sports and Tourism, Ta Quang Dong, said at the opening ceremony on Tuesday.

Exhibition organizers said that the artists featured were well-known in their home countries and abroad.

"This is the first time we have invited so many international artists to Hanoi to exchange their ideas," said Vi Kien Thanh, head of the Fine Arts, Photography and Exhibition Department under the Ministry of Culture, Sports and Tourism.

"Artworks created by Vietnamese artists are based on the foundation of the country's long-standing culture and indigenous values, despite being affected by the styles and practical methods from France, Russia, and European countries," said art advisor Jorn Middelborg.

The exhibition is open at The Vincom Center for Contemporary Arts , B1-R3 Floor, Royal City, 72A Nguyen Trai, Thanh Xuan, Hanoi. Entrance is free and open to the public.