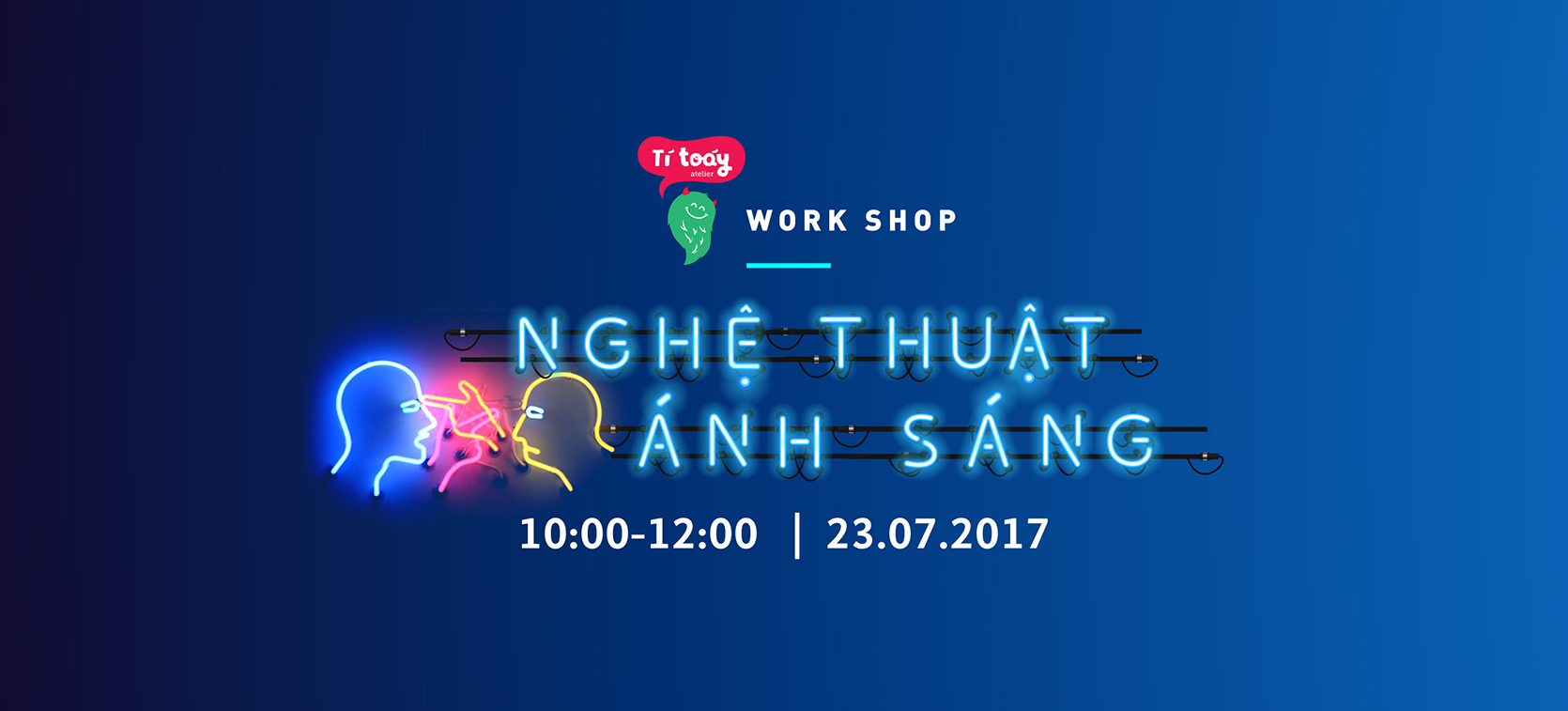 TI TOAY WORK SHOP – LIGHTING – LIGHT ART
Together with the VCCA and the Ti Toay Arts Studio learn about the art of lighting and neon materials through the artworks of the lighting artist Nauman and the artwork "Gray Group" (painter Nguyen Quang Huy, exhibited at the VCCA) . Of course, the students will directly practice by making their own lighting artworks.

 

Time: 10:00 – 12:00 July 23rd, Sunday

Location: Workshop Room

Fee: VND 200.000/student (7-15 years old)

Please register to participate in this event at the VCCA's reception or on our Fanpage. To ensure the quality of the workshop, we would kindly limit the number of participants to 30.